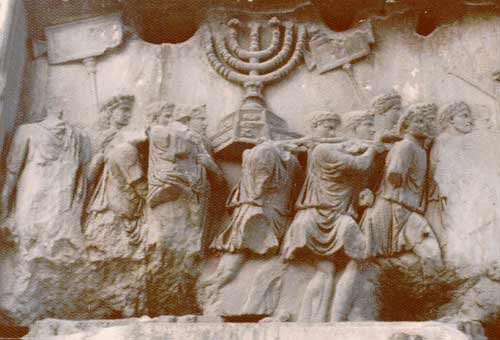 ---
Welcome to the Preterist Homepage
Home of Grace Ministries!
---
---
---
This Web page is dedicated to all who wish to further their knowledge of eschatology (Bible prophecy) from a Preterist (past fulfillment) perspective.

Discussion is always encouraged, we only ask that you be civil in your comments or objections. Our purpose is not to offend anyone, but we realize that views of how to interpret Bible prophecy are varied and strongly-held. If you have already made up your mind, and are unwilling to entertain other possibilities of interpretation, this is NOT the place for you (unless, of course, you're already a Preterist)! We will attempt to update this page as necessary or requested. Please feel free to contact the owner: preterist@rocketmail.com.
Enjoy!
What is a Preterist, anyway?
According to Webster's Unabridged Universal Dictionary, a Preterist is "a theologian who believes that the prophecies of the Apocalypse have already been fulfilled" (Source: WordNet ® 1.6, ©1997 Princeton University). Yes, a Preterist believes that all Bible prophecy has been fulfilled. Let that sink in for a moment.... For most people, this is a shocking statement. One that causes an immediate reaction, usually negative. That's too bad, because the Scriptures are very clear as to the timing of its prophecies. Shouldn't we expect God's Word to be understandable?

Some people believe that because God is eternal and lives outside the constraints of the time/space continuum, He is unconcerned with communicating accurately regarding time. For example, many interpret the passage in I Pet. 3 as indicating this. They say that for God, one day is the same as 1,000 years and vice versa. Using this assumption, they ignore the time limitations of prophetic texts, saying they are "flexible." In this way, such statements as "at hand" and "near" are interpreted to mean "a long time," and "far."

Why is it so difficult to simply take God at His Word? Jesus emphatically declared that He would return before the generation He was speaking to had passed away (Matt. 24:34). Despite the convoluted attempts at altering the meaning of His words, He meant exactly what it sounds like! He even told those He was speaking to that some of them would live to see His return (Matt. 16:27-28).

If Jesus was referring simply to His transfiguration that took place only six days later, He greatly exaggerated what was to take place! The implication of what He said is that some of the people He was speaking to would have died by the time it came to pass. Where was the judgment that was to take place in the presence of the angels?
Some things to think about for now....

---
Preterist Links
Beyond the End Times Radio program



A place to discuss Bible prophecy/eschatology.
Un lugar para hablar del Apocalipsis cumplido.
Briefly explains the Preterist viewpoint.
¡El articulo de arriva es en Español!
Eschatological Studies in Spanish
Answers to the misrepresentations of one hostile to the Preterist view.
Copy of an email sent to Dr. Noah Hutchings.
Review by Rev. Randall Otto of R.C. Sproul's book The Last Days According to Jesus.
Rev. Otto answers the question of whether or not the Preterist viewpoint should be considered heresy.
This is a must read!
Questions & Answers regarding the Preterist viewpoint.
Your source for Preterist publications!
Probably the most extensive collection of reference materials from a Preterist perspective on the Internet!
A selective response by J. E. Gautier, Jr. to C. J. Seraiah's The End Of All Things.
Specifically designed to introduce the Preterist interpretation of the Scriptures to the newcomer.
Good introductory article.
Online Preterist Bible studies and books.
Audio Sermons of Pastor David Curtis.
Sermon by David Curtis on these important verses.
The title says it all!
Sending out the call for the next Reformation!
Publisher of Preterist books.
Where the Lord Reigns!
A little knowledge is a dangerous thing!
Study the Scriptures with Don Preston.
Biblical studies from a Preterist perspective.
Control Tower for Eschatological Exegesis.
Books and links to other Preterist sites.
Gary DeMar's (partial Preterist) Web Page.
Search the early Church "Fathers" for their opinions. (Just remember: they are NOT inspired!)
Read the writings of the Jewish historian for yourself!
Be a Berean! Look up the context of that Bible verse!
Free 20 Volume Logos Bible Software (you pay only for shipping)!
Support our Missionaries!
Send the author a question about the Preterist view.
Let us know you stopped by!
See what others are saying about us!

---
Help support Grace Ministries by using the advertising links below:
---
Click here to


vote for this site

---
Search the Bible:
in:


using:
Include Study Tools HELP
Copyright Crosswalk.com, Inc.
---

---